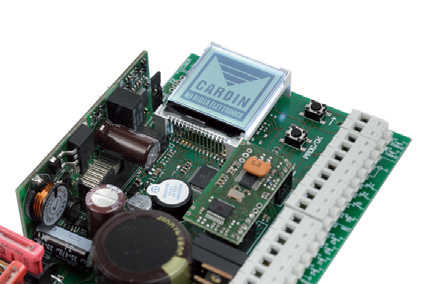 GATES  – AUTOMATION
Customer Service
Pre-sales and post-sales Assistance
EURO ETP automation division – Pre-sales and post-sales CUSTOMER SERVICE :
Distribuzione tecnologia di automazione dei BRANDS TELCOMA e CARDIN.
Ma la visione è sempre improntata al CUSTOMER CARE alla soddisfazione del cliente.
Il nostro non è un semplice e-commerce.
Noi diamo assistenza per le nostre automazione in fase di acquisto e soprattutto dopo l'acquisto.
Per la messa in opera dei sistemi.
Per noi è fondamentale che il cliente sia fidelizzato. Guardiamo al prezzo ma soprattutto noi offriamo un servizio a 360 gradi.
TELCOMA and CARDIN BRANDS Automation technology distribution of the .
Our vision is always based on CUSTOMER CARE and customer satisfaction.
AUTOMAZIONE-CANCELLI is not a simple e-commerce.
We provide assistance for our automations from purchasing starting phase and especially after the purchase to the commissioning of the system.
For the implementation of the systems and maintnance too.
For us it is essential that the customer is loyal.
We look at the price but above all  ia our service the most important.
Our mission is not to offer and sell automation products but to provide a service and help our partners in offering automation services to end users
The AUTOMATION division operates mainly in Italy but exports in Europe and all over the world.
What sets us apart from other competitors is our CUSTOMER CARE policy
Products not present on the site and spare parts
The site does not contain some minor products of the CARDIN and TELCOMA catalog.
As well as spare parts.
If you need any CARDIN or TELCOMA product not present on the site or any spare part including TELCOMA and CARDIN products not in the catalog,
you can contact us:
Tel. 055.8778855
email:
commerciale@automazione-cancelli.net
commerciale@euroetp.com
Pre-sales support or customer service
Commercial assistance for any system integrator or installer to understand the needs and find the best solution with our prosucta and systems.
For all information on our products, contact the sales office:
Tel. 055.8778855
Send an email to:
commerciale@automazione-cancelli.net
commerciale@euroetp.com
For any information such as datasheets or system information contact the sales office.
Post-Sales support or customer service
For any technical support or assistance on our products or systems, contact the technical office at:
Tel. 055.8778855
Send an email to:
assistenza.telcoma@automazione-cancelli.net
assistenza.cardin@automazione-cancelli.net
The technical office will support you on any problem concerning TELCOMA and CARDIN systems